Introduction:
Ecat Past Papers is an important guideline for students. ECAT is a pre-admission test conducted every year in Punjab universities to conduct a test for the ability of students. The test is conducted to check the competence of the student and their memory. The test is done under the guidance and governance of the University of Engineering and Technology Lahore. The university has made different locations and its test center all across Punjab to help them out.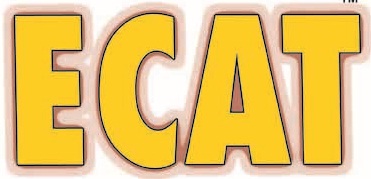 To get the best result, every student must solve more and more past papers. These past papers are the key guidance for any test in the world. They help out the student that what will appear in their coming test. All academies in Pakistan like Kips, Star, and Global, etc are taking advantage of past paper. Do their guidelines see the trend that which chapter is repeating more and more? which formula is more used in the past papers. Preparing Past Papers of any test is better to prepare that test in a short time and take good marks. Past Papers really help in understanding the test pattern and syllabus, you can quickly get a sense of difficulty level, what types of questions are asked? and how are they asked? Then according to that, you can quickly and effectively prepare your test.
What is ECAT?
Engineering College Entry Test ECAT is the combined entry test for admission in Engineering institutions of Punjab for a B.Sc. Engineering programs; and B.Sc Technology programs at UET Lahore and its affiliated colleges. Every year it is conducted in the month of July.
Test Pattern:
ECAT test has a total of 400 marks. There are about 100 MCQs, each MCQ carries 4 marks. The entry test has four different combinations of subjects depending upon your intermediate subjects. These combinations are as follows every MCQs compromise of 4 marks. if the individuals attempt any MCQs wrongly, he will get negative marks, which make -5 deduction.
ECAT Subjects:
Physics
Mathematics
English
Chemistry
Computer Science
Statistics
Biology
Criteria:
Intermediate Science or Equivalent Examination with minimum 70% marks.
Securing at-least 70%, unadjusted marks. However, those awaiting results can also apply.
Equivalence Certificate, if foreign qualifications such as A-Level or American 12th Grade.
Who can Apply:
Students who have passed or have appeared in F.Sc. / Intermediate, B.Sc., DAE, B.Tech.
Pass or any Equivalent Examination may apply for Entry Test.
However, appearance at the University of Lahore Entry Test does not confer the right to apply for admission at the University of Lahore and its campuses or constituent college.
List of eligible disciplines of DAE and B.Tech.
How to Download?
When you tap on the download then a new tab will be open in the browser. Here you will the download button. This file opens in the pdf format. This file easily downloads in your mobile and keep safe in your mobile memory storage. After this procedure, you can easily study this stuff at any time and any place. if you can solve more than 10 past papers of last year, you have good preparation. the academies do nothing, they just have guidelines, and you people can take guidelines online. so do not only trust in the academy, you must have good memory and revision to secure good marks.
If you want to old paper for preparation for the entry test. If you do not face any issues from our website then share our website on social media platforms. Students can easily download these Past Papers. You can download this Past Papers by clicking the link. Don't forget to share this content. We are uploading the ECAT past paper students which will help you get a good result and become familiar with the test trend.